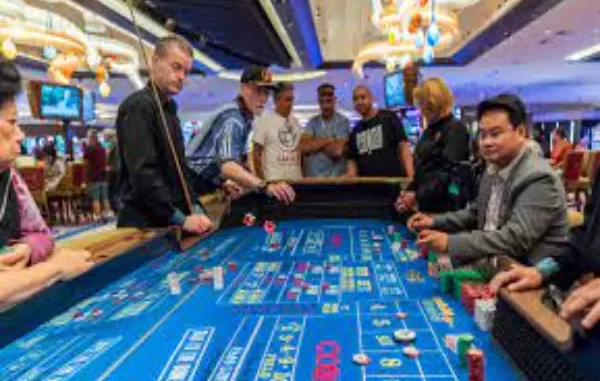 Casino gamblers, are you ready to embark on an exhilarating adventure that will take you to the depths of the Challenger's Abyss? In the legendary world of casino gaming, Deep Rush is the latest sensation, promising untold riches to those who dare to explore its watery depths.
Since its debut on July 20, 2023, this game has captivated players with its unique nautical horror vibe and the promise of big wins. Are you ready to join the expedition into the Challenger's Abyss and unearth its hidden treasures?
Developer Info
Deep Rush is the brainchild of Kalamba Games, an international game studio based in Malta and Krakow. Kalamba Games is renowned for providing data-informed slots and casino content to the i-gaming industry. They have carved a niche in the gaming world with a portfolio of over 60 casino games translated into 30 languages. Some of their popular slots include "Wilds from the Crypt," "Bushido Princess Megaways," and "Lady Lava."
RTP (Return to Player)
One of the most crucial aspects of any casino game is its RTP, and Deep Rush doesn't disappoint in this regard. An RTP of 96.32% offers a higher-than-average chance of rewarding players. That is a fantastic RTP that provides a sense of security for anyone diving into the deep waters of this thrilling game.
Volatility
This play is classified as having medium to high volatility. In my experience, the game may sometimes feel aggressively volatile and even a tad greedy, but the potential rewards can be exceptionally generous. The game can be advantageous if you're willing to take the plunge with max bets of up to $100.
Max Win
The legendary riches of Deep Rush are capped at an impressive 10,000 times your initial bet. The potential for massive payouts adds excitement to the game and encourages players to dive in headfirst.
Design
The design immerses players in a simple yet gripping nautical horror atmosphere. It evokes memories of iconic movies like "Jaws" and echoes the recent thriller "Meg." The game's narrative centers around a deep-sea diver descending into a dangerous trench, and players must evacuate the diver to safety before a monstrous shark devours the small submarine. It's a cinematic gaming experience with you on the edge of your seat.
Picking the Best Casinos to Play Deep Rush
Selecting the right casino is paramount! Ensuring your data and hard-earned money are safe and that the games are fair and not rigged is essential. Here's what you should consider when choosing a casino to play Deep Rush:
👉 Data Security
Look for casinos that use state-of-the-art encryption technologies and solutions to protect your personal information and financial transactions. Trustworthy casinos like royal casino implement robust security measures to keep your data confidential.
👉 Fair Play
Check if the real money gambling casino holds a valid license/certificate from a reputable authority. Licensed casinos are more likely to offer fair games that are not rigged in favor of the house.
👉 Game Providers
Reputable casinos partner with well-known game providers known for their commitment to fairness and quality. Investigate which providers are affiliated with the casino and verify their reputation.
👉 Player Reviews
Read player reviews to gauge the casino's overall reputation, especially regarding the fairness of the games and the online casino jackpots.
👉 Support
Test the responsiveness in parallel with the helpfulness of the casino's customer support. A reliable and efficient support team is invaluable for any issues or concerns.
👉 Payment Methods
Ensure that the real money Crypto gambling sites offer secure and convenient payment options. Trustworthy casinos partner with reputable payment providers to ensure smooth transactions.
Conclusion
Deep Rush crash game invites you to plunge into the Challenger's Abyss for a thrilling nautical horror adventure. With a generous RTP, enticing volatility, and a chance to win legendary riches, it's a game taking the casino world by storm. By selecting a trustworthy casino, you can enhance your gaming experience and ensure your safety while diving deep into the world of Deep Rush. Get ready for a gaming expedition like no other and uncover the treasures hidden in the depths of the Challenger's Abyss!